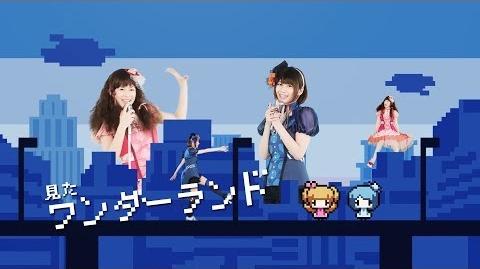 Wonder Wars is a song by FUJIKOMATUNE.
Sparkles*
wrote the song, Ayumi Inabe wrote the lyrics, and both
Area 11
and FUJIKOMATUNE recorded it.
This was the opening for the anime "Wonder Momo", produced by Bandai Namco. This is not the only connection Sparkles* has with the company, as he was involved with their other animated series, Bravoman.
On its iTunes page it states 'Released: May 28, 2014 ℗ 2014 ECHOSPACE', so it is possible that there may be other Digital Haunt related elements to the song.
Community content is available under
CC-BY-SA
unless otherwise noted.