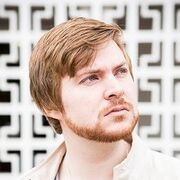 Sparkles* has a Soundcloud account where he has been uploading select songs. Many of these uploads have been alternative versions of, or previously unreleased Ghost Cassette songs. Others have been previews of Area 11 songs, work he has done for the Yogscast, some royalty free stuff, and a few covers. He was last active on April 2016.
His account name was"GhostOfSparkles*", however he has recently changed it to simply "Sparkles*".
Uploaded Songs
Comin' Home (City and Color Cover) (3:14)
'Mary-Go-Round' New Track Teaser(0:35)
Ranch Music Preview (0:21)
MARTYN LITTL£WOOD DOPE NEW TRACK (0:09)
DJH3MAXINSPACE (1:43)
"Royalty-Free Music" [Rise of an Empire (2:24) - Daydream (3:49) - Bit By Bit (0:12)]
Homunculus Sneak Peak (ḧ̺͗x̴̑͠XXx̸̆̂n᷃᷅̉XXXl̘̽̓XXs͍̋̔) (0:42)
Fast and Slow (2:25)
Marionette (Ghost Cassette) (3:42)
Scissorborn (Ghost Cassette) (4:20)
Prologue III (Echodeath) (20:00) (Has since been removed)
Aboulia (3:56)
Survival Games (0:41)
Who? What? Where? When? Why? and How? (1:47)
Not Waving But Drowning (1:24)
YoGPoD Outro (1:12)
Video Games (Lana Del Rey Cover) (2:58)
Blow Out The Candles (Ghost Cassette) (4:05)
Liked Songs
FredrickScott - "This is a Trent Reznor Song"
I Fight Dragons - "6 - It's Not Me It's You"
Republished Songs
Community content is available under
CC-BY-SA
unless otherwise noted.