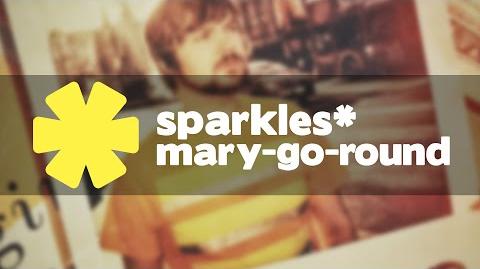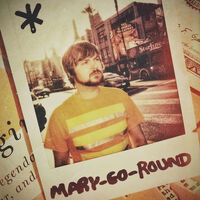 Mary-Go-Round is a song by Sparkles*, created for reaching 100k followers on twitter. The song was written and recorded in Silverdale, WA and Los Angeles, CA in hotel rooms.
He uploaded a small preview of the song on his Soundcloud which can be found here.
He later released Mary-Go-Round as an EP, along with Fast & Slow as its second track and the instrumental of Mary-Go-Round as its third.
Lyrics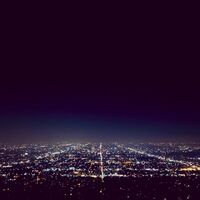 Deep in silence
Fantasized violence
The self doubt haunting me
Stripped of my legacy
Patience is fading
As thoughts leak, escaping
I hate; hesitate
Loathing all I create
This loveloss, this bleeding
Rotten flesh receding
Now she comes, as I sleep
The Queen of Angeles
Mary, mother
Jesus' lover
Guardian as I dream
Holds me close, sings to me
"Baby I know you feel like you're left on the outside
But you don't even want to be a person they idolize
Won't you listen to your own advice?
Don't you let 'em burden you
There's things you need to do
Drop the hammer, time to change your life"
It towers above me
Ids I yearn to be
Round and round and
Lost and found and
She appears, I follow
We cross lines and swallow
Washed up Northern hole
West coast love, my girlsoul
"Baby I know you feel like you're left on the outside
But you don't even want to be a person they idolize
Won't you listen to your own advice?
Don't you let 'em burden you
There's things you need to do
Drop the hammer, time to change your life"
"Baby I know you feel like you're left on the outside
But you don't even want to be a person they idolize
Won't you listen to your own advice?
Don't you let 'em burden you
There's things you need to do
Drop the hammer, time to change your life"