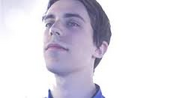 Jonathan 'Kogie' Kogan is the bassist in the Gaijin rock band
Area 11
. 
Kogie and Project S*
Kogie's affiliation and knowledge of the project is currently unknown. When questioned about clue-searching at the second Pipeline gig, he compared the hunt to searching through a bucket of worms for that one worm with a tiny roll of paper with a clue written on it in its belly.
Alternative Names
Jo-Ko
Kogie Bear
Jongy
Jonny Internetz
Tevezzz
Jonny Cool
Jonny Muscle
Jonny Rotten
Rodiger
Ninjaboy69
Trivia
He wrote the lyrics for The Strays, and had a hand in writing the lyrics to Tokyo House Party.
His middle name is Mark.
He has god-like catching ability, as shown when he caught the microphone that Sparkles* threw to him in the video for Go!! Fighting Action Power.
It is a well-known fact that Sparkles* is the sexiest ginger that Kogie knows.
He has starred in all four Area 11 comedy sketches, showing his skill as an actor.
According to Sparkles*, he is Jewish.
He taught Sparkles* everything he knows about computers.
Kogie has his own personal YouTube account called Kdnfnty. The channel plays host to many comedy sketches and songs, usually featuring at least one topless man and/or fapping.
Kogie's catchphrase is "Okie dokie, my name is Kogie", which he uses as an intro to most videos he stars in; alternatively he uses variants, such as "Okie dokie, poke then smoke me".
Kogie posted a review on a cottage in Devon using his Kdnfnty YouTube Account  in the comments of a video of said cottage. He claimed that he, his 'wife' and 'two daughters' had a 'thoroughly enjoyable stay'. Kogie was 21 at the time of commenting.
Kogie's twitter can be found here.
He was born on the 7th of March.
He played drums on stage for Superpowerless in volume 4 of 11 Minutes With Area 11.
Kogie stated that he is very ticklish while playing Worms with Parv
He wrote all 4 of the Area 11 sketches.
He used to be in a funk band before Area 11 where he "just played the Jimi Hendrix chord and thrusted"
Kogie can be found here making an attempt to date someone https://www.youtube.com/watch?v=RjFnbTgDUzE
Kogie and his friend dressed as girls https://www.youtube.com/watch?v=XO2JRIElBXQ
Kogie plays the saxophone and plays it in the beginning of The Strays
Kogie looks badass when he runs.
Kogie has synesthesia; he sees color when he hears sounds. He's stated that Euphemia and Knightmare/Frame are both Blue/Purple.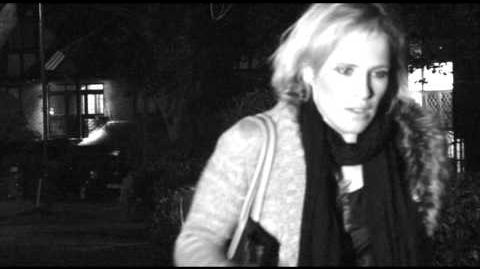 Community content is available under
CC-BY-SA
unless otherwise noted.